This webinar will discuss strategies and technologies to help organizations survive catastrophic IT failures. Topics include disaster recovery planning, cybersecurity, data backup, and business continuity. Ideal for IT professionals and executives, attendees will learn minimizing the impact of IT disasters on their organizations.
ServiceNow is a cloud-based platform that provides a wide range of enterprise-level services, including IT service management, human resources management, customer service management, and more. As the world moves into the AI age, ServiceNow is adapting to stay at the forefront of technological advancements.
Who should I hire? How many resources do I need? How much will ServiceNow resources cost me? Do I really need that many resources? What's the market like? Join this online seminar to answer these questions and many more about how to right-size your ServiceNow team.
Join us for this special Tech and Exec Event where we focus on the technical challenge with ServiceNow's Service Graph for practitioners and the business challenges of transforming an organization leveraging ServiceNow's Service Graph. 
Join us for this special event where we will deep dive into how ServiceNow can become a key piece of their Ransomware mitigation strategy.
CSDM 4.0 was just released and we are diving into the updates and new items introduced this version. We will go into everything that you need to know about the new Common Service Data Model 4.0 Standard.
We have helped large organizations implement and automate the adoption of CSDM at least 10 x faster than if they had implemented this themselves. Join us to learn how you can build a strong foundation in your journey towards amazing outcomes.
In this webinar we illustrate how we help organizations implement Rapid Service Mapping to get near-immediate value from ServiceNow Application Service Mapping.
Quickly respond to security incidents. This is a must watch webinar for any organization that has ServiceNow and wants to leverage it's existing investments towards solving security incidents asap.
Respond intelligently to security vulnerabilities. This is a must watch webinar for any organization that has ServiceNow and wants to leverage it's existing investments towards resolving security vulnerabilities asap.
Watch this webinar replay to understand how you can gain a comprehensive understanding of the applications used in your organization so you can identify redundancies, and decrease budgetary costs.
Watch this webinar to learn software asset management best practices, pitfalls and guidance towards immediate financial savings through software license compliance and cost transparency.
ConfigureTek can help establish a strong foundation to drive amazing outcomes across Dev, Ops and Service. With Service Graph and CMDB, we will help you drive value across the entire digital product and services lifecycle.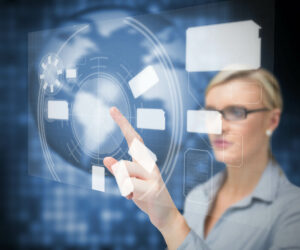 ConfigureTek's CSDM Accelerator has the capability to auto fix CMDB errors and automate the correct CMDB models while utilizing the CSDM Standard. Reach out to
Read More »